5 Tips to Boost the Life of Your Articulated Dump Trucks
ADTs, short for articulated dump trucks, have been some of the best machines companies have invested in. This is because, paired with their low total cost versus other heavy machinery, these trucks are used incredibly often. This makes their return on investment incredibly great and is one of the reasons many companies invest in ADTs.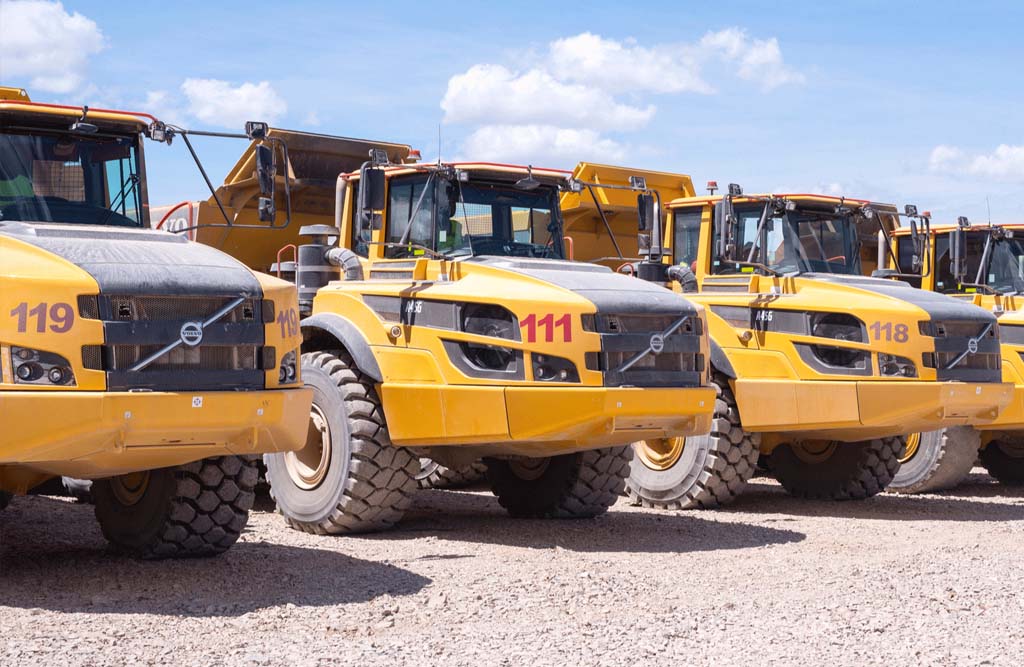 That said, if you have some ADTs, you may be looking for ways to maximise your use of them. There is indeed a way to do this, and it all falls into one word: longevity. Applying the right practices when using ADTs to maximise lifetime not only maximises the machine's performance but maximises your investment in them.
With that in mind, here are some tips you can follow to maximise the life of the articulated dump truck:
1. Set Limits to the ADT
All machines have their limits, and exceeding such limits will only damage their components. Make sure that your operators are aware of the limits of an ADT. This way, they can use the ADTs to their maximum potential and as safely as possible.
2. Do Not Overload the Truck
The ADTs will have a weight limit to outline just how much weight they can carry. Going over this will only hurt the machine's components, leading to high repair costs, not to mention a much shorter lifespan. A good example of this is the tires, where overloading will put unnecessary stress on the wheels that will hurt their life.
3. Choose the Right ADT for the Job
Different ADTs are built for different jobs, and you will need to pick the right ADT to ensure they perform optimally and maximise your investment. For example, if you require an off-road truck for short distances, you will consider a smaller truck. On the other hand, if you need to transport large amounts of materials over long distances, you will want to invest in a much larger ADT.
4. Offer Safety and Operation Training
With a solid foundation of the various functions of the truck, operators will not only maximise their productivity and performance but also avoid dangerous accidents. For example, training on properly operating the ADT's control will help an operator distinguish what does what, helping them work better and safer.
5. Keep Up with Maintenance Routines
Even when sitting under a roof, ADTs will require some form of maintenance. This is because dust and dirt can get into different components like air filters. Of course, when the ADT is used more often, maintenance levels should also step up. Maintaining the ADT ensures the truck is in good condition, extending its lifespan and improving its performance.
Conclusion
There are plenty of other things that can be done to maximise the life of your ADTs. This includes investing in the right ADT parts for the site conditions, modifying maintenance levels for different needs, limiting idling time, and more. All these efforts combined will help to keep the ADT in the best condition possible, promising excellent performance without the risk of breaking down anytime soon. With that, if you have yet to apply any of the tips above, do so. It may sound like extra work, but once you see your trucks perform better for more extended periods, you'll realise just how important it is to treat your ADTs well!
Construction Equipment UK specialises in supplying late low houred construction equipment to meet any construction needs. If you are looking for used articulated dump trucks for sale, check out what we have to offer!